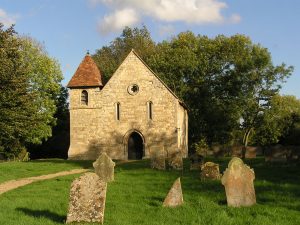 St. Peter's Church, Aubourn
St. Peter's church family is a close-knit and welcoming community that delights in the church's proximity to Aubourn Hall with its unique setting. The church is on a public footpath which has brought several couples past in recent years who have subsequently been married in the church. It is a small building, accommodating about 30 people comfortably, but ideal to host an intimate marriage ceremony.
The church building of today is what remains of the ancient parish church
that was partially demolished in 1862 when a 'new' church was built between
Aubourn and Haddington.  All that survives of the new church is the tower and
apse. The 'new' church is the village heritage room and is no longer used for
worship. The chancel of the old parish church is home to St. Peter's today. It
dates from about 1200AD with a significant rebuild in the 14th century.